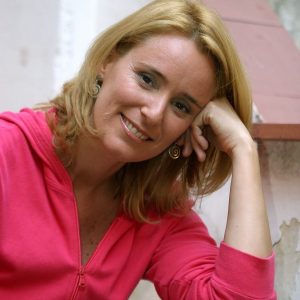 Acquarella organizes a series of seminars with international teachers on the different approaches to water activities for  babies, toddlers and children in the different Countries of the world. Next Saturday  May 2 2020 h15  (italian time) we will host Noemi Suriol from Spain who will tell us about the organization of  infant water activities in her Country and, above all, the working philosophy of her two LENOARMI centers in Barcelona, which responds to the method created by her mother María Rosa Puigvert. The method is a system that synthesizes a concept of life and constitutes a pedagogical form of body expression based on the interpretation of natural movement. María Rosa has designed 200 programs and a large number of courses that are currently practiced at the Lenoarmi Center.
Noemi is a Neuro Pediatric physiotherapist (University of Trier, Germany)
She is one of the main trainer in infant water activities in Spain and she developes an intense training activity abroad (Brazil, Germany, Holand, Switzerland, China)
The seminar will last one hour and a half  plus half an hour dedicated to the questions of the participants.
It will be held in Spanish with consecutive translation into Italian and English
They will be two hours of very dynamic Webinar during which the attenders will  interact with Noemi.
Furthermore, as an added value to our webinars, you can share the seminar with participants from different countries of the world who, through the interventions, will bring their experience in the sector. We are waiting for you !!!
Webinar "Water Activities for babies, toddlers and children in Spain" with Noemi Suriol
Saturday May 2nd 2020, 3.00 pm Italian Time
Place: Zoom Platform with registration
Host: Hugo Lavalle
Cost of the webinar : €11
Payment: Card or PayPal from the sign up page
Contacts   acquarella@libero.it
Subscribe